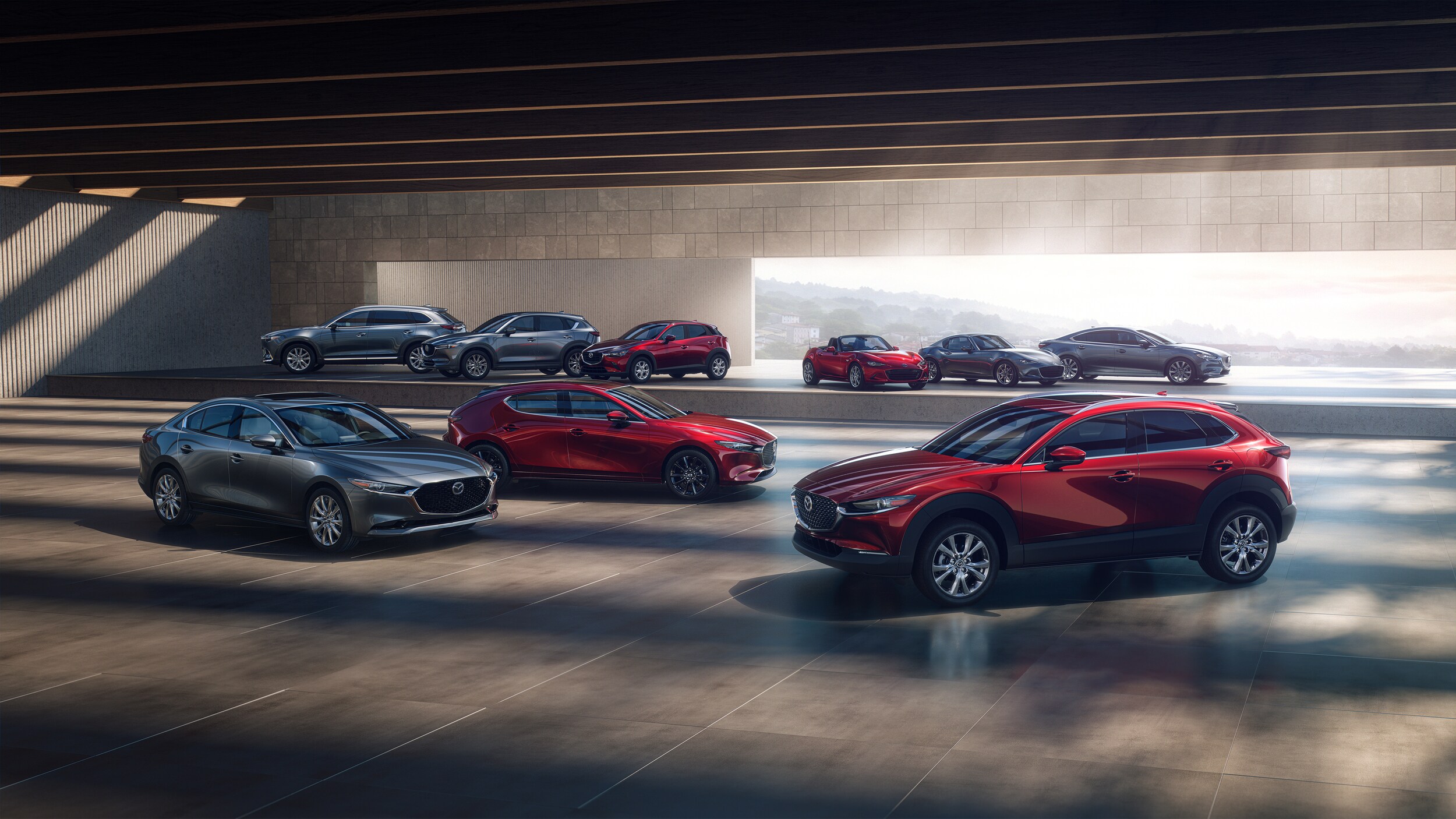 Mazda has consistently been delivering some of the most stylish and exciting vehicles of the past several years. Whether you are looking for something economical to something premium, you will find a 2020 Mazda vehicle that is ideal for your Lunenberg, MA lifestyle.
Mazda CX-3
The CX-3 is the subcompact SUV that is known for its upscale looks and affordable price tag. This SUV offers room for five and delivers excellent numbers when it comes to fuel efficiency.
Mazda CX-30
Stepping up from the CX-3, the CX-30 is a compact SUV that offers you more space while delivering some excellent city and highway fuel efficiency. The CX-30 is also well equipped for its price.
Mazda CX-5
The small size CX-5 is the popular Mazda SUV that is known for its premium looks and its excellent value. The small SUV also shines when it comes to cabin space and overall passenger comfort.
Mazda CX-9
The flagship CX-9 is the mid-size SUV that offers seating for up to seven passengers. Along with the long list of standard features, the CX-9 also makes a name for itself when it comes to exterior and interior style.
Mazda3
The Mazda3 is available as both a hatchback and a sedan. This popular small car is known for its fuel efficiency and its overall value. This is certainly one of the top vehicles for first-time drivers or those on a budget.
Mazda6
Perhaps one of the most attractive affordable mid-size sedans available, the Mazda6 continues its winning streak of premium looks and excellent value. This mid-size sedan has fans all over the Lunenberg, MA area.
Mazda Miata
When it comes to legendary sports cars, the Mazda Miata tops the list thanks to its lightweight and perfect amount of power. This is the best-selling sports car of all time for good reason. The Miata is available as a soft-top as well as a removable hardtop.
Find Your New 2020 Mazda at North End Mazda
Looking to take a test drive of a new Mazda? Contact North End Mazda in Lunenberg, MA. Ask about any available dealership discounts.