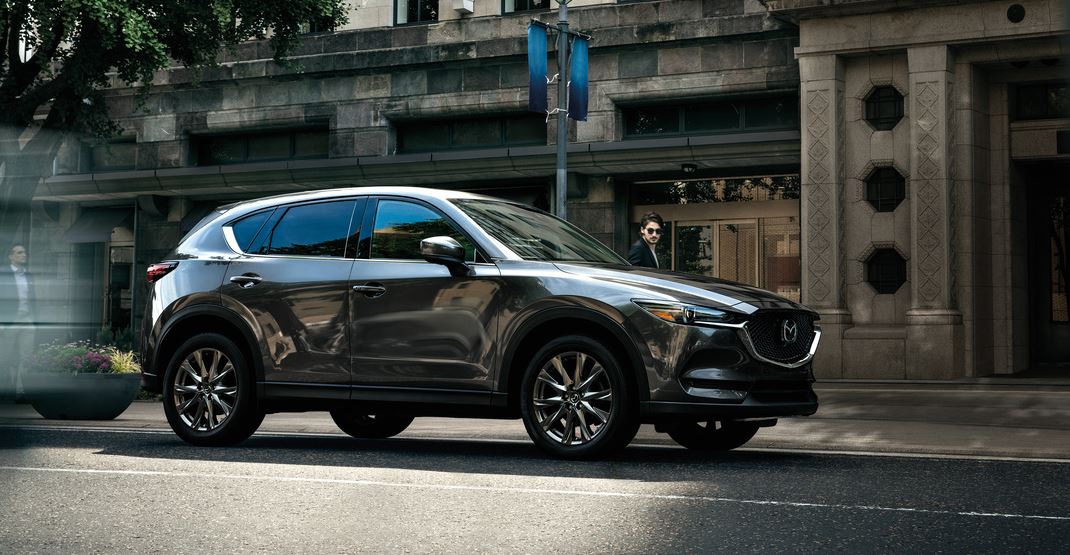 Find Your Favorite Mazda
North End Mazda is here to help you find the right Mazda for your price point and driving habits. Our robust inventory offers a wide spectrum of body styles and models, from the three-row CX-9 to the MX-5 Miata sports convertible. Get to know the lineup below so you can find out which models are worth your consideration.

Mazda SUVs and Crossovers
Mazda has built up a lineup of crossovers and SUVs that offer a blend of utility, driving refinement, and premium craftsmanship. These are vehicles for drivers who want practicality and pragmatism, but not at the cost of aesthetics and dynamics. From the compact CX-30 to the family-friendly CX-9, these new Mazda crossovers offer the versatility that many modern drivers are looking for.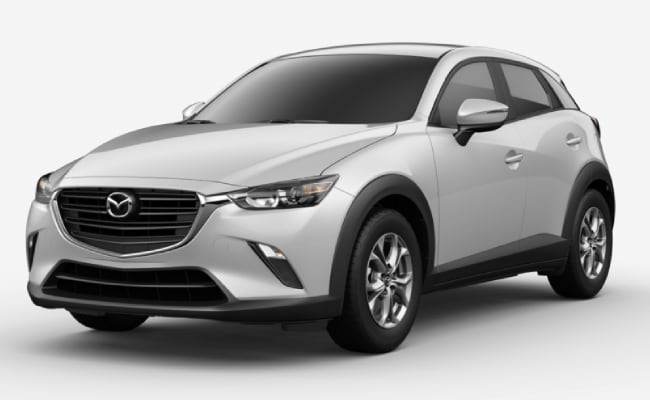 Mazda CX-3
This subcompact crossover model is a new addition to the Mazda lineup in 2020. Sleek, practical, and efficient, the new CX-30 checks off the required attributes that so many car shoppers are looking for. Sitting between the Mazda3 Hatchback and CX-5 crossover, you'll find that the CX-30 fills a unique space in the Mazda model lineup. It comes with the high ground clearance and seating position of an SUV, but the proportions and drivability of a compact hatchback.
 Mazda CX-5
The new CX-5 jumps up in size from the CX-30, but it shies away from three-row status. The small crossover is just the right size for many drivers, offering interior space that's comparable to a midsize sedan with added cargo space and a higher riding height that inspires confidence. Its nicely equipped cabin emphasizes simplicity and comfort, while its nimble chassis and choice of two powertrains offers a rewarding experience at the steering wheel.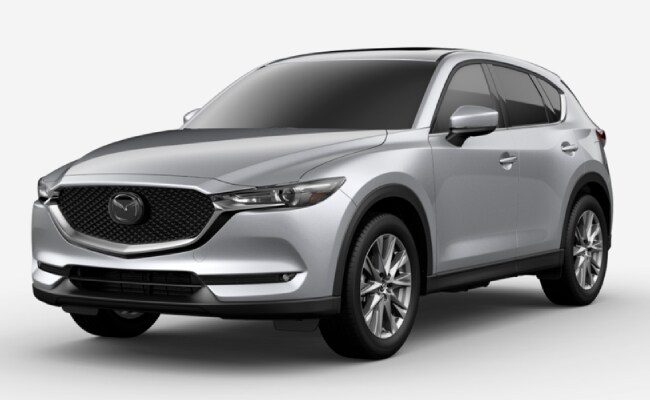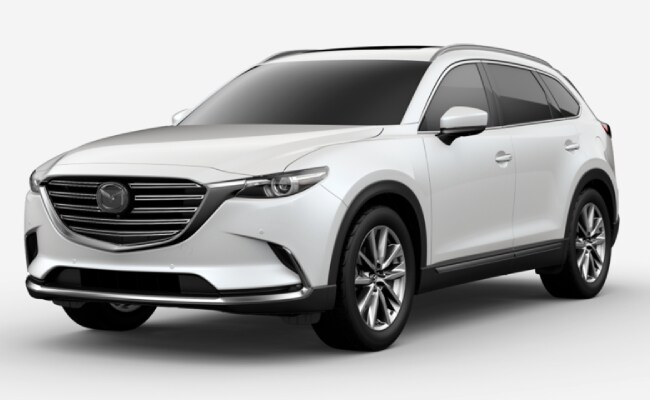 Mazda CX-9
The CX-9 is Mazda largest model, offering three rows of seats standard and plenty of cargo capacity. It's ready to seat up to seven, so you'll have no problem loading the family in for a road trip. You can also access up to 71.2 cubic feet of cargo space when you fold the rear seats down. But utility isn't the only thing that the CX-9 has to offer -- it's also a refined vehicle with many upscales options available inside the cabin. Add on an available turbocharged engine and optional all-wheel drive and you've got a potent family-sized SUV.

Mazda Sedans
Sedan models remain key parts of the new Mazda lineup. These elegantly styled, sharply engineered cars drive as good as they look. Both the compact Mazda3 Sedan and midsize Mazda6 are ready to give your commute a bit more excitement.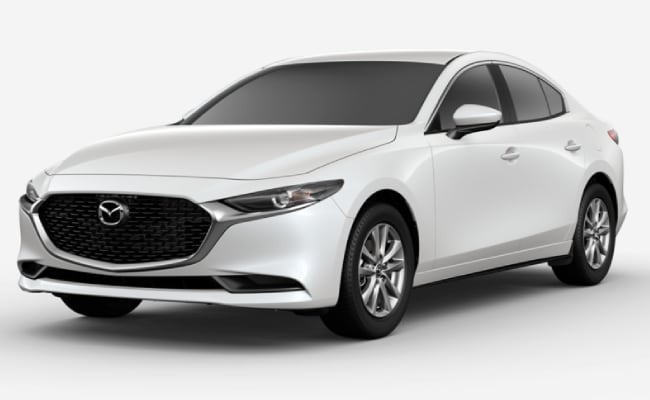 Mazda3 Sedan
The new Mazda3 Sedan has a leg up on its competition with slick, modern styling and a tasteful, minimalist cabin design. Loaded with features like MAZDA CONNECT™ infotainment, remote keyless entry, and Driver Attention Alert, the Mazda3 is anything but basic. The model also comes with a chassis that balances precision and comfort, a well-rounded 2.5-liter engine, and an optional manual transmission. It's also one of the only compact models available with all-wheel drive.
Mazda6
This handsome midsize sedan is a spacious, dynamic vehicle for car owners who care about their driving experiences. The Mazda6 offers a wide range of cabin finish options, including multiple color and material combinations. Standard driver-assist features like Lane Departure Warning System can help keep you out of harm's way. You can option the new Mazda6 with a turbocharged engine making 250 horsepower if you're looking for an invigorating driving experience.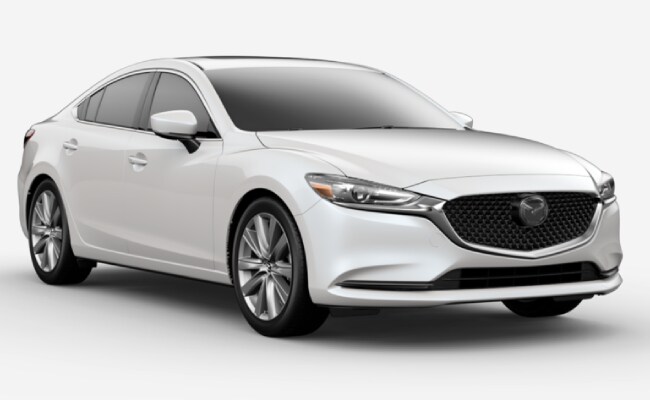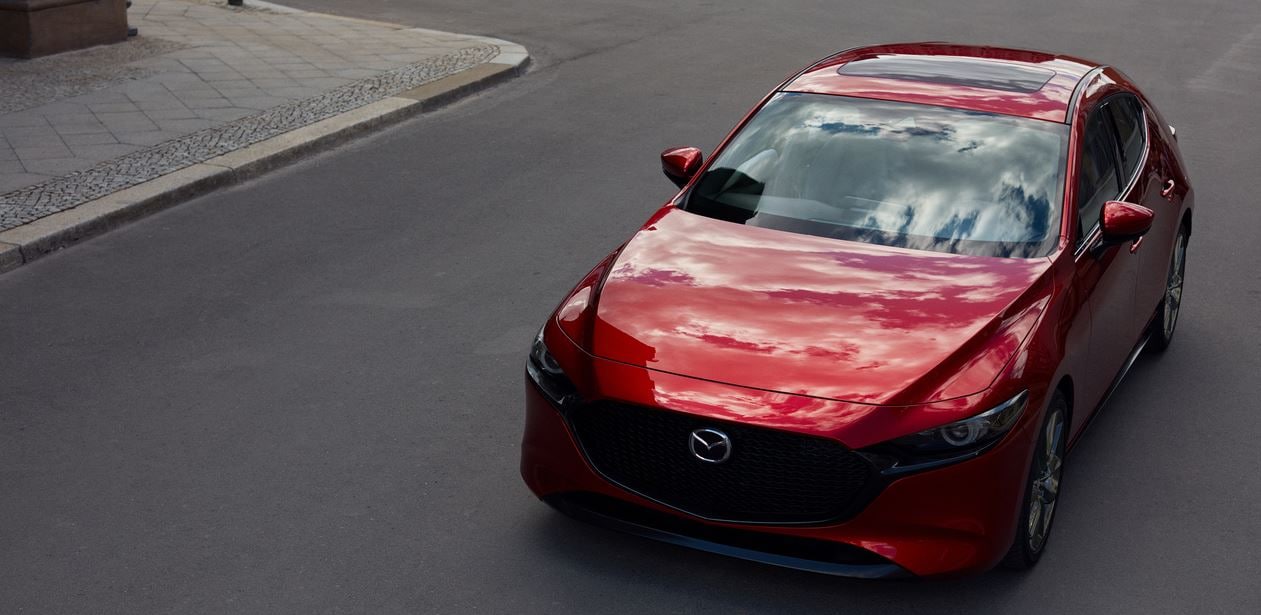 Mazda Hatchbacks
For many drivers, hatchbacks represent the ideal blend of drivability, efficiency, and practicality. With Mazda, you can add quality design and craftsmanship to the mix. The brand produces hatchback models that offer an engaging experience in the driver's seat, commendable cabin design, and flexible utility.
Mazda3 Hatchback
The Mazda3 Hatchback is a critical favorite with its practical design and emphasis on driver engagement. Mazda took the time to develop its compact hatchback with sharp handling, a responsive powertrain, and balanced ride quality. Plus, you'll get a ream of modern technology features as well. To top it off, the Mazda3 Hatchback has a convenient rear liftgate design and folding back seats that allow for a maximum 47.1 cubic feet of cargo space.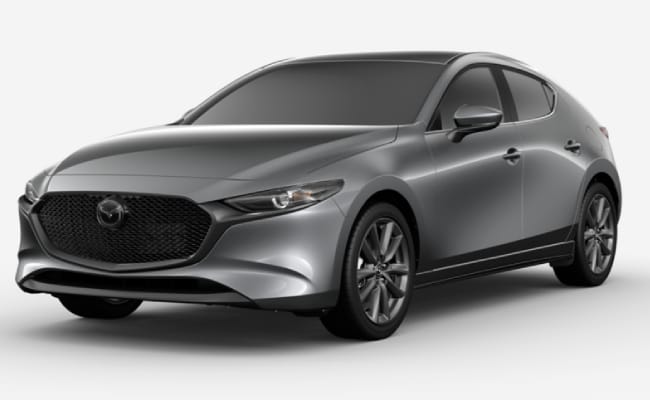 Mazda Sports Cars
Mazda has a long history of producing quality sports cars. That heritage is still evident today in Mazda's current sports car offerings.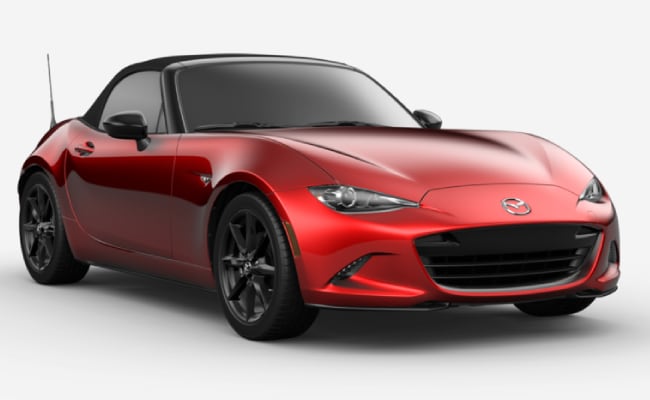 Mazda MX-5 Miata
The new MX-5 Miata is for sports car purists. Rather than focusing on maximized power and burdensome technology, the MX-5 Miata emphasizes low weight and 50/50 weight distribution to produce exceptional handling and balance. Its manual transmission, finely tuned independent suspension, and feather-light curb weight make for a thrilling ride on tight roads. Plus, you can drop the top and enjoy fresh-air driving in no time.
Explore New Mazda Models of All Kinds Near Lunenburg, MA
Stop by North End Mazda today to check out our full lineup of new Mazda models. Whichever model you're interested in, we'll be ready to take you out for a test drive around town. Our staff can show you specific models in detail so that you can choose the Mazda that fits your taste and lifestyle best.