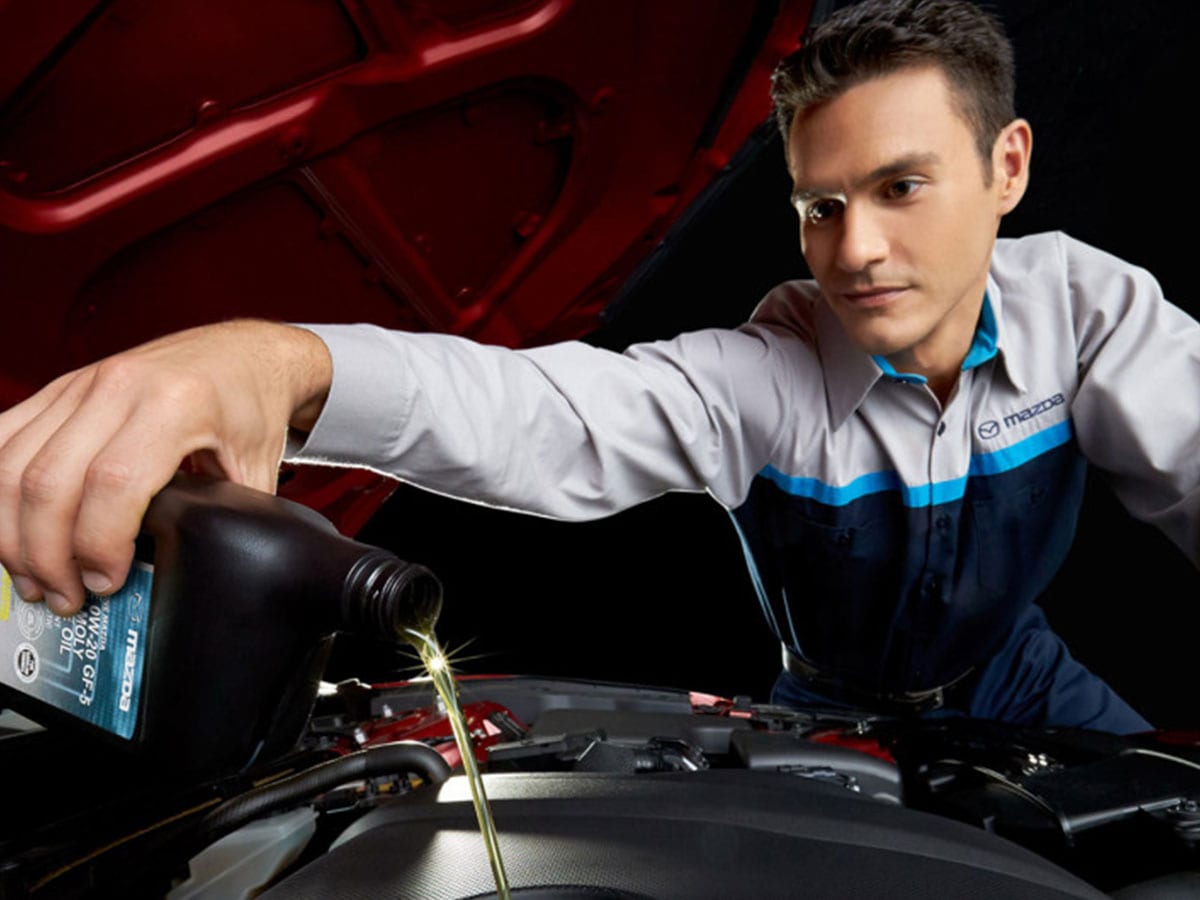 Diesel Oil Change Service with North End Mazda
If you are looking for a high-quality diesel oil change in Lunenburg MA, North End Mazda is ready to serve you. A diesel oil change is an important part of taking care of your diesel vehicle. Basically, it is similar to a regular oil change, when the old oil is removed from an engine and is replaced with new oil.
---
Diesel Oil Change Service
It is very important to do a regular oil change because the oil protects, cools, and lubricates the diesel engine parts. If you do not change the oil for a while, your engine may get clogged with debris and dirt. Moreover, fresh diesel oil helps a vehicle to operate more efficiently. Also, a regular oil change often helps identify other maintenance issues that you may not know about.
How Often Should You Change Your Diesel Engine's Oil?
Diesel oil should be changed at least every 10,000 miles or once a year. However, you may need to change the oil sooner, depending on certain factors. For example, if you encounter a lot of traffic when driving, tow a lot, or have to drive on bad roads, you may place more stress on the oil, meaning that you will have to change it more often. There are certain "symptoms" that will tell you that the oil needs to be changed.
Symptoms Indicating That Your Vehicle Needs a Diesel Engine Oil Change
Here is a list of warning signs telling you that you should change the oil in your car:
Difficulty starting engine
Ticking engine and other engine noises
Exhaust smoke
Smelling oil inside the car
Oil check light on the dashboard
Oil level is low
The Difference Between Diesel Oil and Regular Oil
Even though diesel oil is very similar to regular oils, there are still some differences. First of all, diesel oil is able to improve the engine's power while providing proper lubrication for the engine. Moreover, diesel oil offers longer time spans between oil changes and provides better cooling. There are also three different types of diesel engine oil, such as conventional diesel oil, full-synthetic diesel oil, and semi-synthetic diesel oil.
---
Why Should You Come For Mazda Diesel Oil Change at North End Mazda?
Experienced and professional technicians at our top-notch Mazda Service Center are ready to take care of your vehicle and help you with oil changes, as well as with other auto maintenance and repairs. Our mission is to keep your Mazda in great shape and help it serve you well for many years. Whether you have questions about our services or you want to schedule an appointment, feel free to give us a call or stop by today.
 Schedule Service