North End Mazda Oil Change Services
North End Mazda is your one-stop shop for all your Mazda service needs in Lunenburg, MA, and beyond. Our comprehensive service menu includes certified Mazda oil changes. A routine oil change schedule maximizes engine performance and gas mileage. Please read below to find out more about our oil change services and how to schedule your next oil change at North End Mazda, serving Fitchburg, Leominster, Gardner, and Ayer, MA.
Oil Changes Services
Full Synthetic - Fully synthetic engine oil lasts considerably longer than conventional oil; it also keeps your engine cleaner and flows better in both hot and cold conditions.
Learn More
Conventional - Made from refined crude oil, conventional engine oil keeps your engine's moving metal components lubricated so that they will not be damaged by friction.
Semi-Synthetic - This special blend of conventional and synthetic oil can provide some of the benefits of both: it's less expensive than full synthetic oil, but keeps your engine cleaner than conventional.
Diesel - If your vehicle has a diesel engine, it will require a special oil that has a different viscosity than oil meant for gas engines, as well as additional anti-wear additives.
Learn More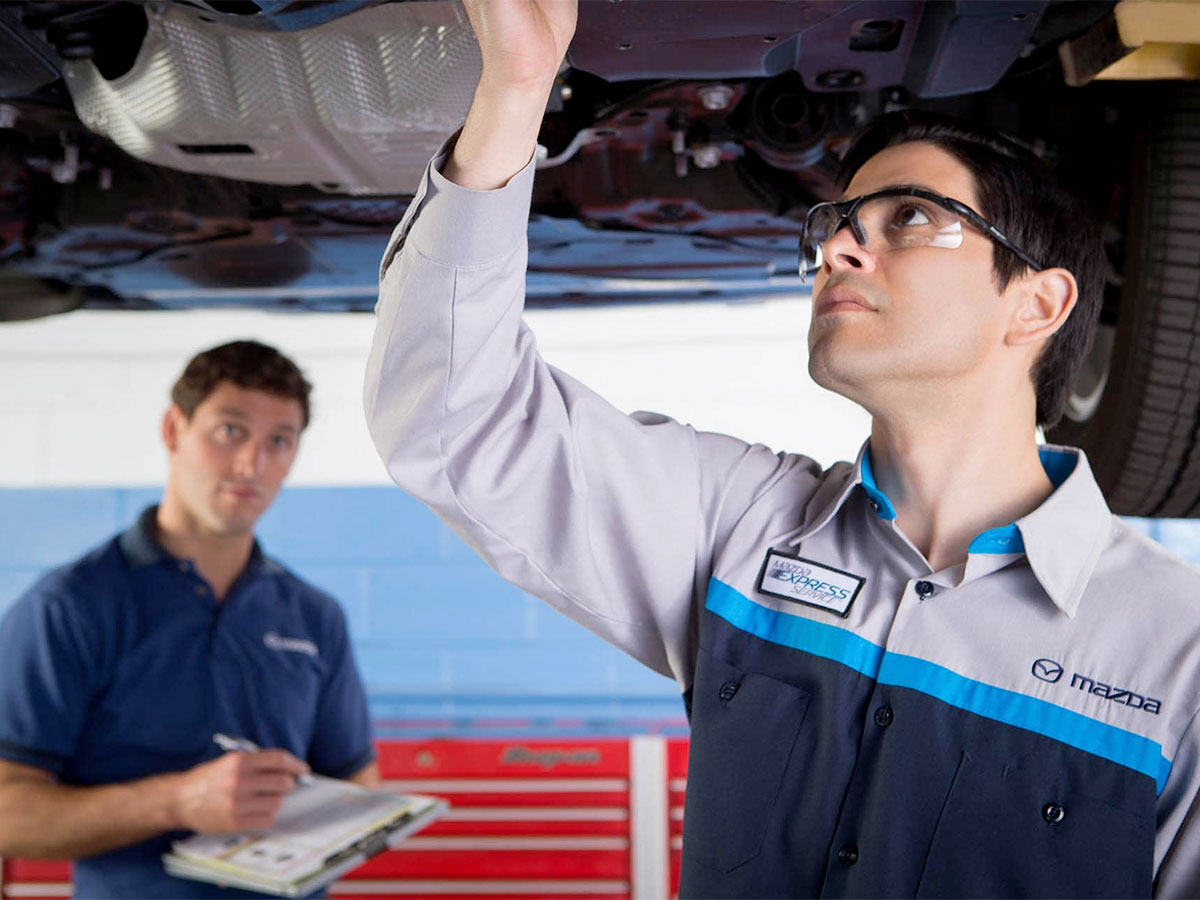 When and Why Should You Change Your Oil?
Your oil cycles throughout your engine to provide lubrication to critical engine parts. This lubrication helps to prevent wear and ensures all moving parts in your engine can seamlessly operate. But over time, oil is prone to collecting moisture from outside air, engine debris, dirt, and more. Contaminated oil can weaken lubrication abilities and lead to decreased engine performance. Horsepower, fuel economy, and more can all be impacted by the health of your engine oil. Most vehicles require an oil change between every 5,000 and 7,500 miles. Contact our service department or check your owner's manual to find your specific Mazda model's recommended oil change interval.
Certified Mazda Oil Changes in Lunenburg, MA
We offer a full range of certified Mazda oil change services at North End Mazda. Available services include synthetic oil changes, semi-synthetic oil changes, conventional oil changes, and high-mileage oil changes. Our oil changes are completed to Mazda factory standards with genuine OEM oil and filters. This is the same oil and filters used to manufacture your Mazda at the factory. Whether you drive a Mazda CX-5, Mazda CX-9, Mazda3, or any other vehicle, you can depend on our certified technicians to service your engine to the highest standards.
Schedule Service
Come To North End Mazda for Oil Changes and More in Lunenburg, MA
You are just a few easy steps away from scheduling your next oil change in Lunenburg, MA. Our online scheduling form is available 24 hours a day. Please complete our scheduling form at your convenience and experience the North End Mazda service difference. We provide our customers with a comfortable waiting area, a courtesy transportation shuttle, unbeatable service specials, and more. Don't settle for anything but the best for your Mazda service experience!